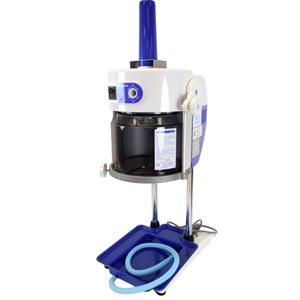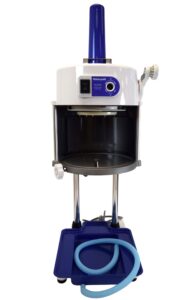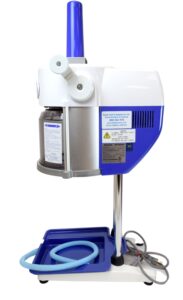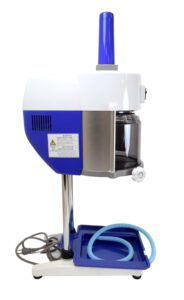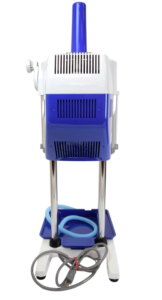 Hatsuyuki HB-600A Block Ice Shaver
SPECIAL INTRODUCTORY PRICE FOR A LIMITED TIME!!!
The Newest Block Ice Shaver from Hatsuyuki! Best Block Ice Shaver on the market!
Shaves ice very fine and fluffy. The new design makes the machine not only lighter in weight, but more stable. The HB-600A Block Ice Shaver is both NSF and UL listed.
New features include:
Additional clearance to create larger shave ice.
Single door design that can be removed for cleaning.
Set and Forget tension system.
Improved blade adjustment.
Easier to carry as it weighs only 45 lbs.
Waterproof On/Off switch.
Wide shaving table width of 8.5 inches.
SPECIFICATIONS
Dimensions: 13 1/2″ W x 17 1/2″D X 35″H (42 1/2 inches with the shaft cover installed)
Electrical: 115v 1 Phase 60Hz 3.9Amp 220W
Shaving Capacity: 4.8 Lbs. per minute
Net Weight: 45 Lbs
ACCESSORIES
Tray – 1
Extra Blade – 1
Drain Tube – 1
In stock
Back to Products Page