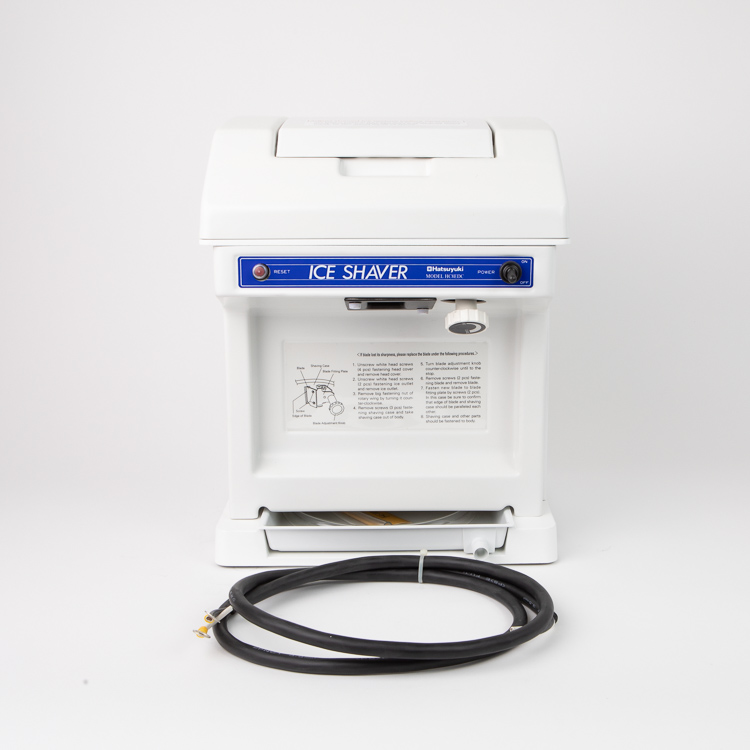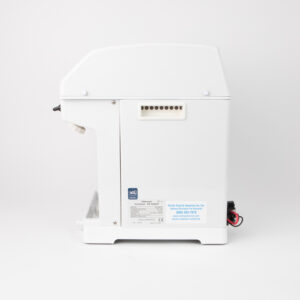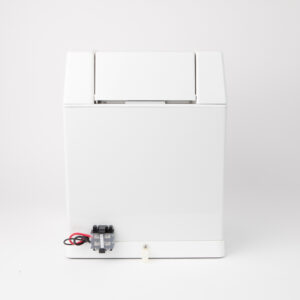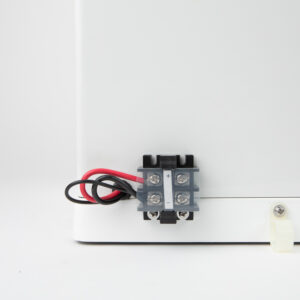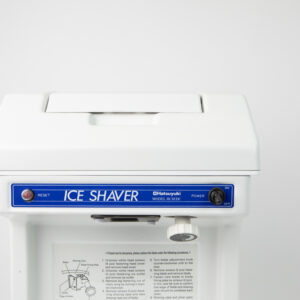 Hatsuyuki HC-8EDC Cube Ice Shaver
$1,895.00
The new Hatsuyuki HC-8EDC Cube Ice Shaver can operate only with a 12 Volt power supply, and like the HC-8E it is the only cube shaver that produces the nearly same quality snow as block ice shavers.
It has a unique safety feature, operation stops automatically when the lid is opened. Easy to carry for outdoor use.
A 40AH (amp/hour) deep cycle (marine) battery allows HC-8E DC to have 400 servings or more of shave ice by overnight charge.
NSF and UL Certified.

SPECIFICATIONS
Dimensions: 13-5/16″ W x15-1/4″ D x17″ H
Electrical: 12 volt.
Shaving Capacity: 6.0 Lbs. per minute
Ice Container Capacity: 2.9 Lbs.
Net Weight: 47 Lbs.
ACCESSORIES
Tray – 1
Extra Blade – 1
Power Source Cable – 1
Product Manual
HC-8EDC Manual
In stock
Back to Products Page